WHAT'S ON OFFER
UNIQUELY CRAFTED ADVICE
Over lunch or a coffee, we get to know you well so we can understand your unique situation. From there, we'll craft a plan that's 100% right for you, employing our vast array of services.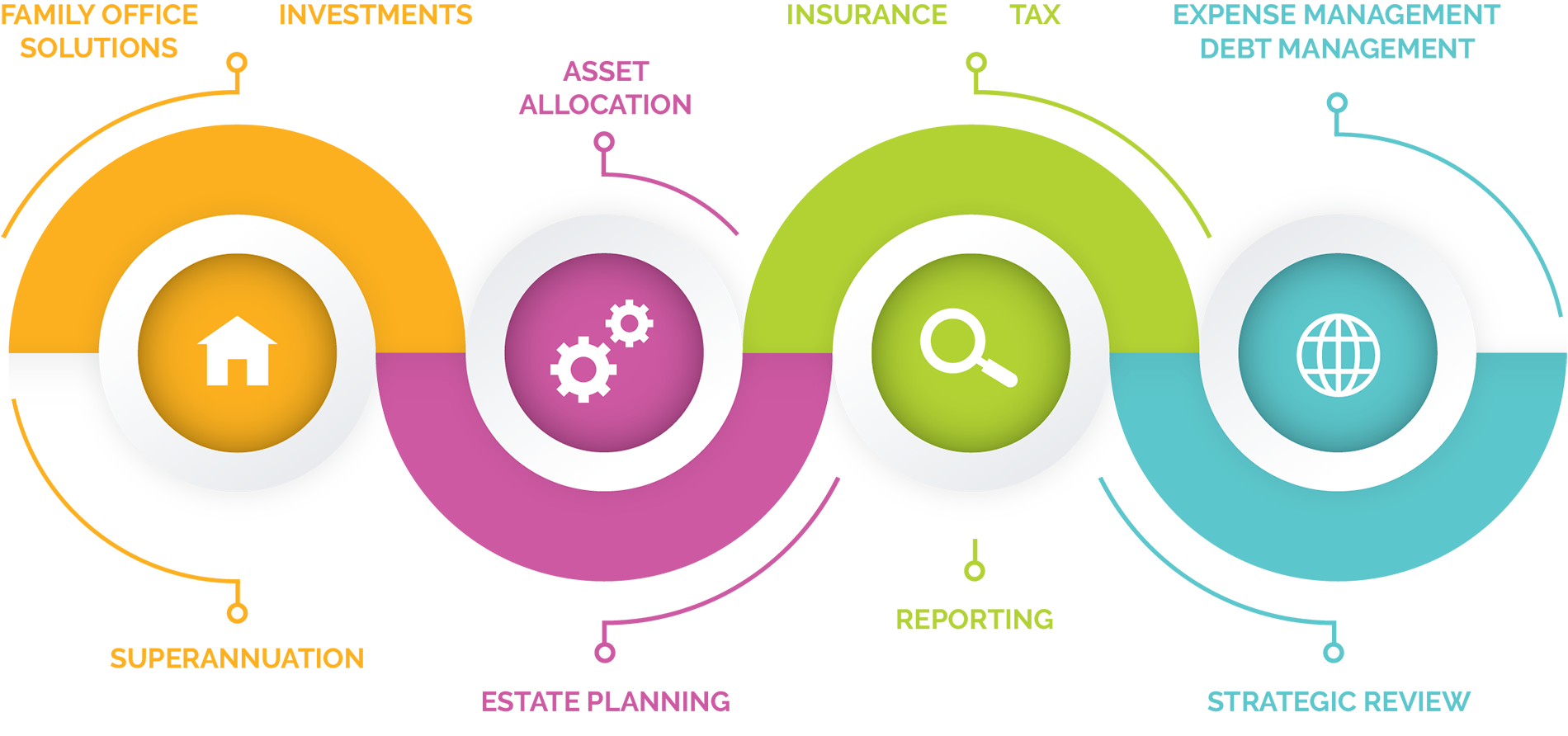 WELCOME TO YOUR FINANCIAL FUTURE
Outsourced Family Office Solutions
Increasingly, families are building multi generational wealth. This can be a complex area, so Arrive expertly manages and centralises functionality, enabling accessible outcomes.
Investments
When it comes to appointing managers and recommending investments, oversight and evaluation, our process is rigorous. Our network offers access to opportunities usually only available to institutional investors.
Superannuation
In addition to creating and managing strategies to maximise your super, we specialise in self-managed fund advice and project management.
Asset Allocation
The art of successful asset allocation depends wholly on your family's needs. This is why it's important that we get to know you. We develop an optimal asset mix that balances long term risk and return to realise your goals.
Estate Planning
Arrive specialises in the smooth transition of your wealth to the next generation. In addition we offer seamless business succession planning.
Insurance
Risk Management is all about expecting the unexpected. When a plan is in place your family is protected from the unexpected. How's that for peace of mind?
Tax
We work closely with your tax advisor so they're armed with the most up to date planning knowledge regarding your financial affairs.
Reporting
We help you select the best investments. We then monitor them continuously so they always add value to your portfolio, giving you regular feedback on their progress.
Expense Management
Successful financial management relies on a streamlined tracking, recording and budgeting system. We offer expertise in all of these areas.
Debt Management
Our extensive network allows us to fully support all your banking relationships and advise on any special lending requirements that may arise.
Strategic Review
We regularly revaluate your entire financial picture, tweaking where necessary to ensure your long-term vision remains on track.